Rosanna Kapur's Page
Set up on her birthday.

Last update 26th February 2001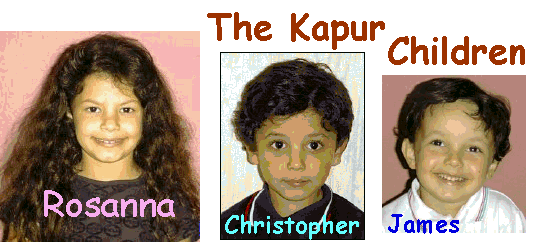 A new page featuring the Kapur, King and Roddison Children.

Not much on it yet but there will be some photos of; Rosanna Kapur, Christopher Kapur, James Kapur, Victoria King, Philip King and Ian Roddison.

Interesting, Informative, Educational and Amusing Links...


The Cartoon Network.

Nowt to do with cycling but intersting nonetheless... Some Science Stuff.



---